Hardware key driver issues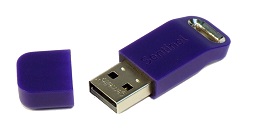 If there are issues installing the USB hardware key drivers, there is one solution that never fails but requires manual installation:
1. Insert the 'Rubo DICOM Viewer' DVD
2. Browse the DVD and go to the folder '\DICOMViewer\HaspDriver\CommandLine'
3. Run 'install.bat'

The driver will be forced to install, this could take up to 3 minutes. Wait for the message 'The operation was completed successfully.'

In case you do not have the CD at hand, download the latest drivers via our website or download the command line installation here. Unzip it and run 'haspdinst.exe -i' to install.