Manual installation of the hardware key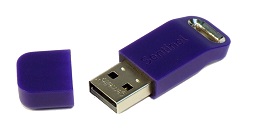 The license of the DICOM Viewer is guarded by a USB hardware key. The drivers for the hardware key are installed automatically during the installation process. To manually install the device drivers, please do the following:


Did you receive your USB hardware key before July 2009? Then please check your type of hardware key. Your hardware key will not install on Window 64bit or on Windows 7 and up. Read this document to check your type of hardware key, an upgrade may be needed.

Install the device drivers by running the file 'HASPUserSetup.exe' from the DVD or download it here

Installation can take up to 3 minutes.
If the light inside the USB hardware key is switched on, installation has finished successfully.